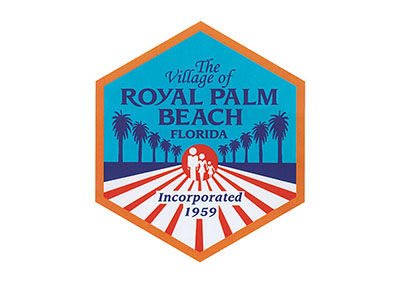 The Royal Palm Beach Planning & Zoning Commission meeting on Tuesday, May 23 brought out several residents to voice their opposition to a string of variance requests for the new Lakeside Landing residential complex.
The development is planned for 12.28 acres of vacant and partially developed land located northwest of the Okeechobee Blvd. and Royal Palm Beach Blvd. intersection. The project will include 100 new townhomes.
Lakeside Landing will be located behind the Village Royale Shopping Center, with its main access from Royal Palm Beach Blvd. and egress access only onto Okeechobee Blvd. The land was originally zoned for commercial use but was changed to residential use for this project.
The project has been under discussion since November 2019, and has been through a series of requests in the past. At a June 2022 meeting of the Royal Palm Beach Village Council, the item was postponed in order to allow for some design changes — most notably a larger buffer at the property line. Since then, there have been meetings over the past year between developer D.R. Horton, agent WGI and village staff.
"We received some feedback regarding concerns about buffering on the west side of the project, which is going to be separated by the 200-foot M-1 canal," Doug Murray with WGI said. "It's across from the Madison Green community. So, because of that feedback, we worked with the Indian Trail Improvement District and the Village of Royal Palm Beach staff to try to come up with a solution and find how we can have at least a five-foot buffer."
He went on to explain they had tried to get ITID to reduce the easement, but instead ended up revising the entire site plan to shift everything to the east by five feet. This site plan modification was included in the first of seven Lakeside Landing items on the agenda.
Resident Adrianne Hetherington's Madison Green home since 2001 backs up to the canal identified in the site plan. She was not happy with the number of variances requested for Lakeside Landing.
"My husband and I moved away from Miami to get away from all the distraction, the traffic. Royal Palm Beach is beautiful with very strict codes, which we really appreciate," she said. "I see there are waivers and easements and variations of this and that. The one thing that Royal Palm Beach prides itself on is the beautiful landscape. The community is beautiful… Now we are going to eliminate trees. I live right there. The buffer is the canal. I'm really concerned about the landscaping. I'm not sure what we are going to face."
After the site plan modification was approved, the preliminary plat was also approved without public comment. The next request was to allow for tandem parking in townhome driveways to count toward the overall parking requirement. This involves two vehicles stacking into a one-lane driveway. Approximately 80 of the 100 units in the development will have a 16-foot driveway, just enough to fit two smaller vehicles. The end units will have a bit more room. Each unit also has a single-car garage. Despite the request initially being approved a year ago, village staff did not support it.
Murray explained that each driveway will have a two-foot gap of landscaping between them, but the code requirement of 75 percent front yard landscaping is impossible unless there is no driveway at all. The complex's HOA will have restrictions on how many vehicles a unit can have, and code requires no overnight street parking.
Longtime Royal Palm Beach resident Steve Feiertag was opposed to this and other variance requests.
"I'm going to talk generically about the whole concept of all of these variances that are being requested," he said. "I saw their rationale for it. I heard everything is harmonious. The fact is, it contradicts the existing rules that planning and zoning and the council has put into effect over the years. I'm sure a lot of time has gone into setting up each one of those rules. There was a rationale for it, and it was done to protect and keep Royal Palm Beach beautiful. These gentlemen knew those rules, and they are not asking for a change — not one, not two, not three… a dozen. I request that you give that serious thought and not just waive the rules."
After several votes, the parking variance was approved 3-2 with Commission Chair Adam Miller and Commission Alternate Kara Cowser dissenting.
Commissioner Philip Marquis noted that the zoning board is only advisory, and the final decision will be made by the council.
The next request was four different variances, all for a reduction in landscaping setbacks. Murray shared how the design was altered to include a lake and that 73 specimen trees were going to be saved during construction. In addition, 109 palms will be relocated on the property. There will be 17 trees along the canal buffer, and to compensate for removed trees, the company will add about a half a million dollars to the village's tree fund. Village staff did not recommend approval, but the request passed 4-1 with Miller opposed.
The next variance reduced the street width to 45 feet, instead of the 60-foot requirement under village code. The streets will still have sidewalks on both sides. Staff supported the request, but Cowser was concerned.
"I have concerns reducing when there is already no parking, and now no roadway. It's already congested," she said.
The request passed 3-2, with Cowser and Miller dissenting.
When the next request for a variance included more setback reductions, the public continued to weigh in.
"You are trying to fit 10 pounds of garbage into a five-pound bag. It's just too much development to fit on the property," resident Craig Fialkowski said. "The developer knows it. The village knows it. You as a committee know it, and they are asking for every little inch to make it fit. It's your committee's responsibility to keep these developers in line."
The setback variance request passed 4-1, with Miller opposed.
The final request was for overall project approval. Planning & Zoning Director Bradford O'Brien said that the recreation requirements would only be met by 52 percent, with 1.31 acres holding a pool, cabana, tot lot, exercise trail with exercise equipment, picnic area and play field. The other 48 percent of the requirement would be satisfied with a payment of $644,981.90 to the village tree fund in lieu of dedicating 1.19 acres to recreation.
With staff support, the request was approved 4-1, with Miller again opposed.
In other business:
• Color Restoration & Construction LLC requested approval to give Crestwood Square Plaza a fresh new look with exterior paint, which received unanimous approval.
• The new Starbucks under construction at Southern Palm Crossing received approval to add awnings and a second pedestrian gate to the outdoor seating area plans.
• The Royal Palm Beach Recreation Center is planning an approximately 14,000-square-foot addition to house a new pre-K education office space, a gym, exercise space and various other site improvements at 100 Sweet Bay Lane. There is an added condition to satisfy the Art in Public Places requirement as well. The plans were approved unanimously.