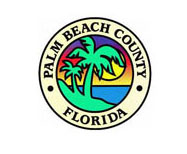 As part of ongoing efforts to address unmet mental health and substance use disorder needs in Palm Beach County, the Health Care District of Palm Beach County has engaged Initium Health to conduct a behavioral health service delivery and feasibility study to improve access to crisis care and recovery services for county residents.
"Together, the Health Care District of Palm Beach County and Initium Health are committed to accelerating and enhancing crisis care, educating residents on the resources available to them, and positively affecting our community's increasing need for holistic, comprehensive behavioral health care across the population," Health Care District CEO Darcy J. Davis said.
Initium Health, a public benefit corporation and consulting firm located in Denver, Colorado, brings more than 20 years of collective experience in healthcare, behavioral health and public health.
"Currently working in 10 states with local governments and healthcare systems, Initium is uniquely positioned to support the Health Care District in bridging the gap between local governments, healthcare providers and community-based organizations to address the complex issue of crisis care for mental health and substance use disorders, collectively known as behavioral health," Initium Health Principal James Corbett said.
The Health Care District's identification of unmet needs for behavioral health, including crisis care, emerged from public health data and discussions with public officials, local businesses, service providers and residents. This hands-on effort, guided by senior Health Care District leadership and a core team of experienced staff, has identified and adopted national models and best practices as guiding principles.
Under Initium's guidance, the behavioral health feasibility study is set to begin this month with a final report due later this year. The study includes a service gap and needs analysis, a financial analysis, workforce considerations, facility programming, design concept recommendations, a regulatory and policy analysis and community engagement — all leveraging national guidelines and best practices for crisis systems framework.
The Health Care District of Palm Beach County is a special taxpayer-funded district that has served as a healthcare safety net for more than 30 years to fill in gaps in access to healthcare services. This unique system covers the entire county and provides diverse services, such as 13 outpatient clinics that serve everyone regardless of ability to pay; school health clinicians staffed in nearly 170 public schools; two Trauma Hawk aeromedical helicopters; a rural, public teaching hospital, Lakeside Medical Center; a skilled nursing facility, the Edward J. Healey Rehabilitation and Nursing Center; a specialty benefits program for eligible, uninsured residents; and quality performance oversight of the county's lifesaving trauma system.
Learn more about the Health Care District of Palm Beach County at www.hcdpbc.org.