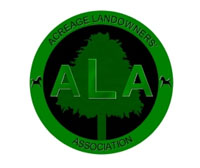 A candidates forum hosted by the Acreage Landowners' Association on Monday featured the six candidates seeking three available seats on the Indian Trail Improvement District Board of Supervisors.
The six candidates facing off at the Acreage branch library were Seat 1 incumbent Jennifer Hager and challenger Michael Erickson, Seat 3 incumbent Ralph Bair and challenger Alan Ballweg, and Seat 5 incumbent Carol Jacobs and challenger Betty Argue.
The forum was moderated by Sandra Love Semande, who invited the candidates to introduce themselves.
Erickson said that he has been a resident of The Acreage since 1989. With a military and prep-school background, he moved to Florida in 1980 and started his own company, which now has 55 employees; 24 of them from The Acreage.
"What my vision is for The Acreage is the same place I moved out here to," Erickson said. "I like my privacy, I like my two acres, I want to protect that lifestyle. We've raised three boys here — 22, 18 and 15 — and they've had a really good quality of life. We don't really want to change that lifestyle. I'm here to try to protect that lifestyle, but we have to be smart about things… I believe I can bring my business acumen to apply it to government."
Hager has lived in The Acreage since 2006. Her youngest child is 16 and oldest is 19. A teacher, Hager moved to The Acreage from Broward County. "I moved here for the purpose of having my horses in my back yard and a place to raise my kids," she said. "I love the dirt roads, country feel, open space, starry skies and the peace and quiet."
Completing her first term on the ITID board, Hager said she strives to protect the area's lifestyle. "I will continue serving residents in our area with my whole heart. I'm very matter-of-fact, and there's no guessing where I stand on issues. I will stand up and fight; I have that attitude. I don't roll over, and I plan on addressing necessities before luxuries," she said. "Why me? Heart and soul. Nothing else. No hidden agenda, no ulterior motives, no other plan except to stand up here and fight for you."
In his current stint, Bair has served on the ITID board for the past eight years, but his previous time in office brings it to a total of 14 years serving the community. He has lived in The Acreage since 1979.
"I believe I have a really good handle on what goes on in this district, the protection of the people's money spent by the district, a balance of what's needed and what's wanted," he said. "I do a balancing routine on the board, trying to put history in with what's going on. That way, we have some perspective beyond just the hot-button issue at the time and try to make sure everything is taken care of."
With his tenure on the board, Bair has been through the transition from seven board members to five, and he has learned how things work from the inside out.
Ballweg believes his best qualifications to be his dedication and education, pointing out that he has attended every regular ITID meeting for the past two years, as well as dozens of special meetings.
A graduate of Stanford University, Ballweg studied engineering management and economics and has a background in finance and accounting.
"I believe we live in a unique area at a challenging, critical moment," he said. "It is a unique area because Indian Trail could not be built the way it has been built again. The laws would not permit it. We are very lucky to have what we have, and we need to preserve it."
Argue has been a resident of The Acreage since 2011. "I moved here because I absolutely love everything that The Acreage has to offer. The agriculture, the livestock, the ability for equestrian," she said.
With a 19-year-old and two young children, 4 and 6, Argue had to find a way to balance the needs of her children. "The Acreage offered everything we wanted for our family," she said. "What we need to preserve are our dirt roads. We need to keep developers from urbanizing our rural and exurban areas."
Jacobs has been on the ITID board for eight years and said she has a passion for The Acreage. She has cows, chickens and horses, has raised eight children, has 13 grandchildren and owns a small land development firm.
"I am the best candidate because of all of the volunteer work I've done for years out here, all the money out of my own pocket — and I'm not a wealthy person — I help everybody I can out here. I volunteer, my husband volunteers… Everybody thinks it's just water and drainage out here. The Indian Trail Improvement District handles water, parks and drainage, so we have to divide that up. That's what we're in charge of."
The candidates for each seat were asked similar but slightly different questions to allow a broad range of topics to be explored.
Hager and Erickson were asked about the increasing demands on the maintenance of roads and canals, and how to meet those demands within the current budget. Erickson advocates starting with a zero-based budget. Hager is pleased with the progress that has been accomplished, and added that a zero-based budget hasn't been initiated, but budgeting should be a year-round process rather than a crunch-time situation.
Ballweg and Bair were asked about how they would handle a disaster in the area, and Bair updated the group on road clearing, drainage work and new equipment that will help in the aftermath of a future disaster. Ballweg agreed with the advantages of having the equipment Bair discussed, and suggested a policy to encourage people to maintain adequate supplies and training.
Argue and Jacobs were asked about the need for more police protection, and how to keep that within budget. Crime, speeding and safety are all hot topics, Jacobs said, providing clarification regarding officer assignments in the area and suggested adding the topic to a future agenda. Officers familiar with the area, she said, are important, because they know the kids at the parks and can tell if they are just playing or are causing a problem. Argue noted that police protection is a county responsibility, not an ITID responsibility. However, she was very concerned about the problem of speeding on Acreage roads, especially when children are present.
Candidates were asked additional questions, and several themes stood out: more law enforcement and fire-rescue protection for residents; better planning for flooding, fire, hurricanes and other disasters; opposition to additional street paving and other things that would "urbanize" the area; and that representation and services within the county seems less than equal for The Acreage as compared with other communities. Minto West and other planned developments were also a hot topic, and the candidates conceded that some development is inevitable.