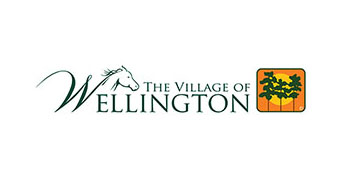 Wellington continues its commitment to protect the health and well-being of its residents as we navigate through this extraordinary situation with COVID-19. Things have moved quickly, and the pandemic is affecting the community in unprecedented ways.

The village issued Emergency Orders 1 on March 26, 2020, directing the closure of all public and private parks, playgrounds, golf courses, recreational facilities, pools, and public seating areas located within the village. Visit the Executive Orders webpage to read this order and other county and state orders.

All village-operated facilities are closed to the public and the village has suspended in-person service until further notice. Everyone must do everything they can to slow the spread of COVID-19. Despite this change in operations, village staff continues working to provide essential services to residents in these extraordinary times. They will continue to work behind the scenes, serving you online at wellingtonfl.gov and via phone at 561-791-4000.

Those who need to do business with Wellington may do so online. For a list of online services, including bill pay, visit the How Do I webpage.

WASTE COLLECTION UPDATE

As we continue to follow health mandates to stay home, many are taking advantage of this time to tackle spring cleaning projects. Waste collection crews are working to pick up all the extra bulk trash, on schedule. If they miss you, they WILL BE BACK, so leave your bulk out on the curb.

PUBLIC SAFETY UPDATE
What can you do to stay safe?

Do your part to slow the spread of the Coronavirus. Even if you are young, or otherwise healthy, you are at risk and your activities can increase the risk for others. It is critical that you do your part to slow the spread of the coronavirus.

• Avoid social gatherings in groups of more than 10 people.
• Work or engage in schooling from home whenever possible.
• If you work in a critical infrastructure industry, as defined by the Department of Homeland Security, such as healthcare services and pharmaceutical and food supply, you have a special responsibility to maintain your normal work schedule. You and your employers should follow CDC guidance to protect your health at work.
• Use drive-thru, pick up, or delivery options.
• Avoid discretionary travel, shopping trips, and social visits.
• DO NOT VISIT nursing homes or retirement or long-term care facilities unless to provide critical assistance.
• Practice good hygiene: Wash your hands, especially after touching any frequently used item or surface. Avoid touching your face.Sneeze or cough into a tissue, or the inside of your elbow. Disinfect frequently used items and surfaces as much as possible.

Listen to and follow directions of state and local authorities.

If you feel sick, stay home. Do not go to work. Contact your doctor.

If someone in your household has tested positive for COVID-19, keep the entire household at home. Do not go to work. Contact your doctor.

If you are an older person, stay home and away from other people.

If you are a person with a serious underlying health condition that can put you at increased risk (for example, a condition that impairs your lung or heart function or weakens your immune system), stay home and away from other people.

RUMOR CONTROL

All vital services, including water utilities and sanitation, continue despite the closure of Village Hall and other Wellington facilities.

Call Centers (Village Hall 561-791-4000 & Senior Call Center 561-791-4796) are reserved for information about senior services; they are not intended to provide medical assistance. Please call your physician or the Florida Department of Health for health-related questions.

A curfew has NOT been ordered for Palm Beach County. While the state has ordered the closure of nightclubs and bars through the end of the month, Wellington businesses have NOT been shut down. Restaurants and all businesses are encouraged to follow guidance from the CDC and the State of Florida and the Florida Department of Health.

Florida's Price Gouging Hotline has been activated. If you experience price gouging or scams related to COVID-19 commodities, call 1-(866)-9NO-SCAM, or 1-866-966-7226 to file a report.

Questions for the Village? Call the Call Center at 561-791-4000.

All Wellington Parks & Facilities are closed until further notice. For a complete list of Village closures/cancellations, visit the COVID-19 Events, Programs, & Meeting Cancellations webpage.

Businesses Resources: Wellington has created a dedicated Business Resource page. This page includes information relating to the IRS, Small Business Assistance programs, and more.

CENSUS 2020: Have you responded to the 2020 Census yet?  This year, it's easier than ever. You can respond online or by telephone. Everyone living at your address counts including grand and great-grandparents, parents and guardians, children, extended family, multiple families, roommates, and caregivers. Make Wellington Count. Please participate because there is much at stake! Get started at 2020census.gov.

STAY INFORMED: Wellington offers an easy way to stay informed about the Village's response to COVID-19. Visit wellingtonfl.gov/NotifyMe and sign up to receive email notifications as soon as updates are published and available. the village will regularly update residents and business owners about Village closures, cancellations, and resources pertaining to COVID-19.

Additional Resources
Centers for Disease Control and Prevention
Florida Department of Health
World Health Organization
Palm Beach County School District
Baptist Health South Florida Care On Demand App (Use code CARE19 for a free online urgent care visit, 24/7)

Questions? Call Village Hall at 561-791-4000 and the Senior Call Center at 561-791-4796. These lines are reserved for information about senior services; they are not intended to provide medical assistance. Call your physician or the Florida Department of Health for health-related questions.